Plenty of my freelancing writing colleagues will gasp at a freelance writer giving up social media. But Facebook and Twitter add nothing to my life. I know what goes into taking some of those photos (25 other photos until you get the one magic shot). There are too many promotional posts. And, frankly, I don't care if someone proclaims their gym achievements five days a week (this is not my kind of motivation), if a "clever" mom blogger has posted another video about why motherhood stinks (yes, we know, but you're not that funny — ok, BatDad is funny), or if my favorite brand is having a giveaway (you know who you are and I love you, but I'm audi).
None of these are reasons to stay on social media. So, I'm saying adios.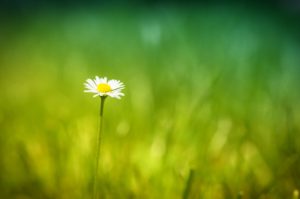 The funny thing is, as I'm writing this blog post, I realize I won't be sharing it on Facebook or Twitter. Yes, I'll post it on LinkedIn, which I suppose could become my new social network, but I really don't spend much time there either. I don't really want a social network, at least not one that lives online.
Let's just call it what it is: I am the reluctant, unsocial writer who will rely on word of mouth and recommendations and the power of my website to bring in new clients. I can live with that. I'm pretty sure my clients weren't finding me via FB or Tweets anyway.
Blogging Into the Future – Without Social Media
The privacy issue plaguing Facebook was a motivating factor to deactivate my account, but I had been considering it for a while. I removed the app from my phone, checked the site maybe once a week. I'll miss the posts from my new cool pool of neighbors on our community page, and I'll troll around out there once in a while to see if our kids' schools have posted anything interesting. But this is my one-woman boycott — if there is something I need to know, if there is someone who needs to talk to me, these things will find me in other ways. Normal ways.
Sure, I still won't answer my phone because I still hate talking on it, but I will text and email you all day long. As long as I'm not reading, because that is what I will be doing with all my new free time.
https://www.weisswords.com/wp-content/uploads/2018/03/bye-social-media.jpg
282
425
Elizabeth Weiss
https://www.weisswords.com/wp-content/uploads/2016/12/weiss-logo-300x138.png
Elizabeth Weiss
2018-03-27 21:01:45
2018-03-27 21:01:45
Simplify Life: A Freelance Writer Says Buh-Bye to Social Media